Buy personal checks with Skelly Cat designs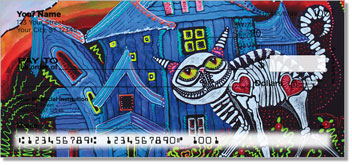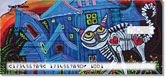 Skelly Cat Checks – $18.85
While these feline friends may have crossed the rainbow bridge, it doesn't mean they're not eager to engage in some playful antics.
Crafted by the imaginative and skilled artist Laura Barbosa, these designs strike a perfect balance between eerie and playful, featuring cats beyond their heyday in an assortment of spine-chilling settings.
Boasting a remarkable sense of color and composition, Barbosa conjures up unconventional yet bewitching scenes. It's only a matter of time before you find yourself head over paws, smitten with these captivating designs.